Operation Encompass / Domestic Abuse
Operation Encompass
Our Safeguarding Lead (Mrs K Cliffe) is also the Key Trained Adult for Operation Encompass. This initiative from Merseyside Police was launched across Merseyside in October 2014. It followed in the footsteps of an extremely successful initiative in Knowsley to safeguard and support children and young people following a domestic abuse incident.
Why is it important?
Children will often arrive to school the next morning very upset, often confused and shocked and unprepared following a domestic abuse incident. Operation Encompass aims to ensure that appropriate school staff are made aware early enough to support children and young people in a way that means they feel safe and included.
How does it work?
Each morning Merseyside Police will interrogate the Police system. An area specific search will be made, highlighting any violent or abusive incidents that would indicate domestic abuse. This will highlight all domestic incidents, be they criminal or non-criminal.
If there are children listed on the incident log as living at the home and aged between 4 and 18 years old then the details are taken. Each school has a Key Adult that will be contacted by Merseyside Police if there is an incident highlighted on the system for any of their pupils. The incident log is then updated to reflect the communication made.
The staff in contact with those pupils will then be in an informed position to support them in a way that is right for that particular child or young person.
What is Domestic Abuse?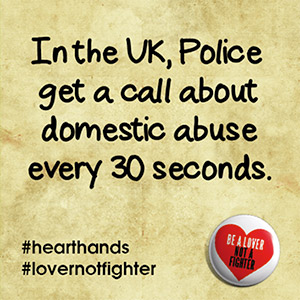 Domestic Abuse includes any incident or pattern of incidents of controlling, coercive or threatening behaviour, violence or abuse between those aged 16 or over who are or have been intimate partners or family members regardless of gender or sexuality. This can encompass but is not limited to the following types of abuse:
Psychological;

Physical;

Sexual;

Financial;

Emotional.
Controlling behaviour is: a range of acts designed to make a person subordinate and/or dependent by isolating them from sources of support, exploiting their resources and capacities for personal gain, depriving them of the means needed for independence, resistance and escape and regulating their everyday behaviour.
Coercive behaviour is: an act or a pattern of acts of assault, threats, humiliation and intimidation or other abuse that is used to harm, punish, or frighten their victim.
This definition, which is not a legal definition, includes so called 'Honour' Based Violence, Female Genital Mutilation (FGM) and Forced Marriage, and is clear that victims are not confined to one gender or ethnic group.
Domestic Abuse and Children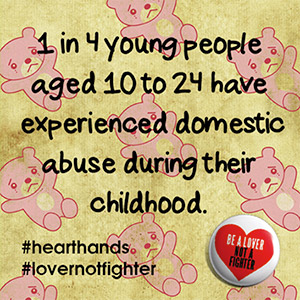 The issue of children living with Domestic Violence and Abuse is now recognised as a matter for concern in its own right by both government and key children's services agencies. The link between child Physical Abuse and Domestic Violence and Abuse is high, with estimates ranging between 30% to 66%.
In 2002, nearly three quarters of children subject of a Child Protection Plan lived in households where Domestic Violence and Abuse occurs
Children living in a family environment where there is Domestic Violence and Abuse are at risk whether or not they have directly witnessed the abuse. Some children living with Domestic Violence and Abuse are at risk of Significant Harm.
A key concern in safeguarding children and young people is the potential for long term emotional damage caused by the presence of Domestic Violence and Abuse during early formative years. Children can witness and be affected by Domestic Violence and Abuse from all corners of the household, and over 90% are aware of it happening.
The poster below includes 5 key facts related to domestic abuse in the UK:
Key facts relating to domestic violence and abuse in the UK
Combatting Domestic Abuse
Combatting Domestic Abuse remains a priority area for both the Wirral Safeguarding Children Board and the Safeguarding Adults Partnership Board who together through their joint Domestic Abuse committee have published Wirral's Domestic Abuse Strategy. Further support is available from the Wirral Safeguarding Board by CLICKING HERE.